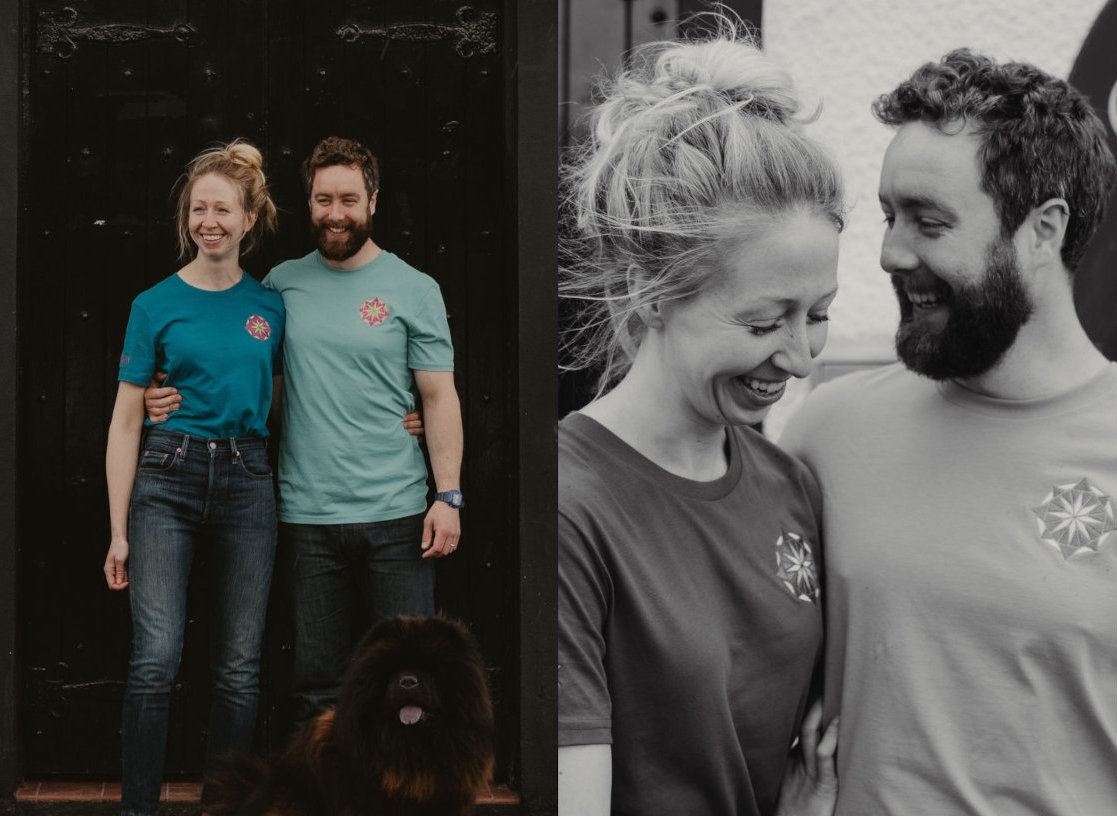 We are Mosaik Brewing; husband, wife and fluffy dog trio based in Fintry, Stirlingshire.
We have two main passions in life; beer and travelling.
We've been inspired by visiting the ruin bars of Budapest, drinking copious amounts of Weissbeer while Interrailing across Germany and relaxing on a Portuguese beach with a locally produced lager. The feeling of arriving in a new city, the anticipation of what great pubs you're going to discover, what new beer styles you are going to come across and what exciting breweries are local to the area - that's what we wanted to bottle into our brand.
Both of us have a love of creating things from scratch which inevitably led Chris to start making his own beers at home. He poured every second he could into attending brewing courses and gaining hands-on experience and after a while the Mosaik Brewing seed was planted.
After several years of trialling various beer styles and interesting flavours from our travels we started to produce beers that were interesting and tasty!
In 2021 we uprooted from Aberdeenshire to Stirlingshire in the hopes of turning a hobby into something more. In 2022 we brewed as Mosaik for the first time, starting out with a core range of quality cask ales.
Nothing beats the feeling of seeing our beers being enjoyed at pubs and festivals across the country and watching our business grow and we can't wait to see what adventures Mosaik will take us on next!